Main Content
About Adi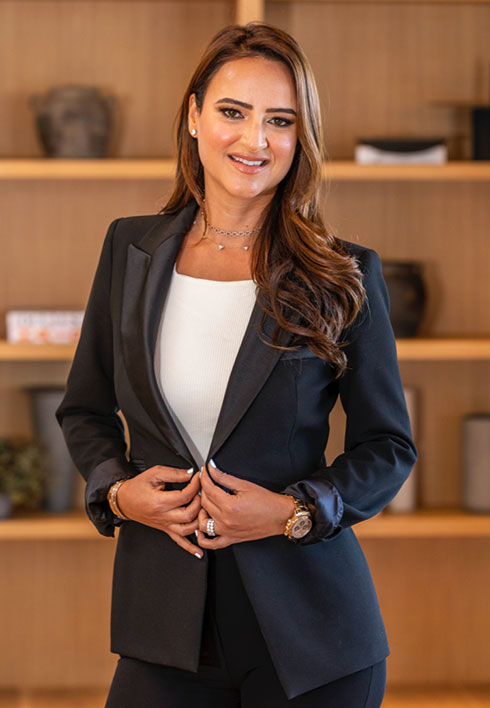 Adi Livyatan is a Luxury Home Specialist located in Southern California. Recognized by "Who's Who in Luxury Real Estate", she is one of the country's top Realtors and one of the most accomplished and respected agents in Southern California. With sales over $300 million per year, Adi is in the top 1% of all agents nationwide. She was ranked #28 in the nation against 1.3 Million other Real Estate Agents on the REAL Trends List of 2020 as advertised in the Wall Street Journal, and was also ranked #28 in the Nation and #15 in California. Adi is not only the Number One agent in the Rodeo Realty Sherman Oaks office, but she is the Top Producing Agent in all of the San Fernando Valley.
Adi has been a consistent award-winning associate for several years, winning the President's Circle Elite award for a number of years, and is one of a very select group who won the Chairman's Award, the highest award possible, for her production in 2019 & 2020, with closed sales of over $200 million. In 2020, Rodeo Realty recognized Adi for her significant sales in 2019, as she had the most transactions recognized as 'Significant Sales in San Fernando Valley' by Rodeo Realty.
Adi is exceptionally well respected, and has represented hundreds of buyers and sellers in various price ranges. Adi is one of the very top agents specializing in the development and new construction in the San Fernando Valley and surrounding communities. Livyatan is consistently remembered for her integrity, honesty, and knowledge in homes and the economy. She is committed to providing the highest level of service to all of her clients to ensure a smooth and stress-free transaction as clients are taking the next step in their lives.